DA
False
False
False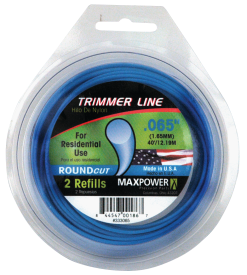 .065-In. x 50-Ft. Trimmer Line Blue color, round shaped line made from sturdy nylon components. Made in the USA. (4239737) (333065) .080-In. x 50-Ft. Trimmer Line. (4239745)(333080) 1.49 .095-In. x 40-Ft. Trimmer Line. (4239711)(333095) 1.69 .105-In. x 30-Ft. Trimmer Line. (4239729)(333005) 1.99
1.29 .065 x 50-Ft.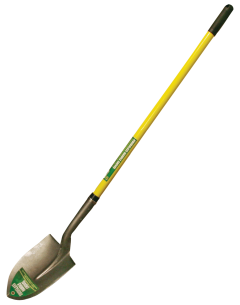 Round Point Fiberglass Shovel 48-In. fiberglass strong lightweight handle. Rugged 14-gauge tempered steel blade for durability. Steel collar for additional socket stability. Forward turned rounded point (1440007) (SVLR40)
6.99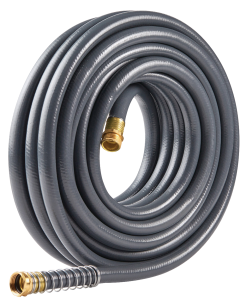 5/8-In. x 50-Ft. Flexogen Super Duty Garden Hose 600 PSI burst strength. Light weight and kink and abrasive resistant. (2831568) (874501-1001)
29.99

Randall Lumber and Hardware Ranch & Feed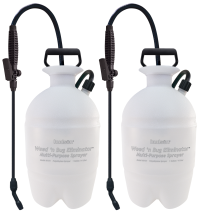 Two 1-Gal. Weed/Bug Sprayers Effectively and economically kills weeds. Kill pesky bugs for low cost do-it-yourself pest control. (2845501) (60151TP)
15.99

9-In. Roller Frame 5 wire cage, rubberized handle, non slip frame, 5/16-In. shank, threaded plastic grip, metal ferrule. (7047947) (RF215)
2.99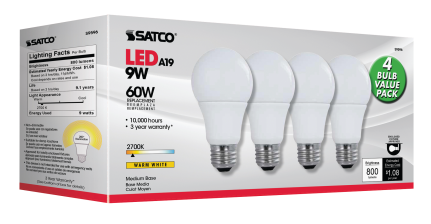 Multi-Directional A19 LED Bulbs 4-bulb value pack. Direct replacement for 60 Watt. (7059074) (S9596)
6.99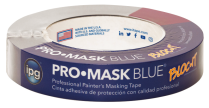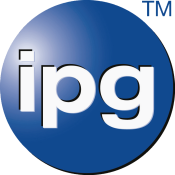 .94-In. x 60-Yd. Pro-Mask Blue Masking Tape Painter's masking tape with special adhesive that provides clean removability. (6029169) (9531-1) 1.41-In. x 60-Yd. (6029177)(9532-1.5) 4.49 1.88-In. x 60-Yd. (6029185)(9533-2) 5.99
2.99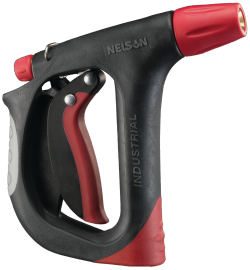 Industrial Nozzle Heavy-duty, die-cast zinc with brass spray tip. Adjustable rear trigger. Pressure rated up to 125 PSI. (2813152) (50502)
9.99


10-In. Economy Hacksaw Frame Adjustable from 10-In. to 12-In. Cuts to 2.75-In. in depth. (4422648) (80950)
4.99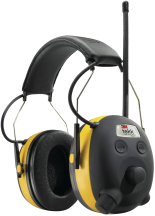 3M™ WorkTunes™ Hearing Protection Ideal for use with MP3 players, stereo input jack, LCD, digital tuning, preset stations, low battery indicator. (5536867) (90541-4DC)
42.99

2.5-Gal. Red No Spill Gas Can Push button control. Stops flow automatically. 3 year warranty. (3314564) (1405)
14.99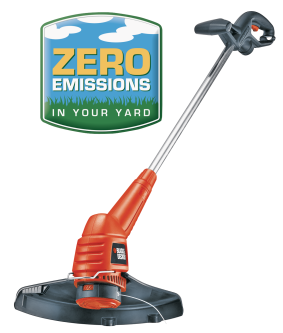 13-In. Single Line 2-in-1 Trimmer and Edger Automatic feed spool. -Groom 'N' Edge™ converts from trimming to edging in seconds. 44 Amp motor. Built-in auxiliary handle. (2718435) (ST7700)
49.99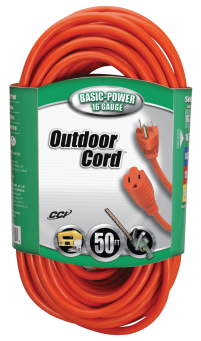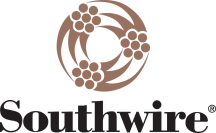 50-Ft. 16/3 Outdoor Heavy Duty Extension Cord (5912514) (02308)
9.99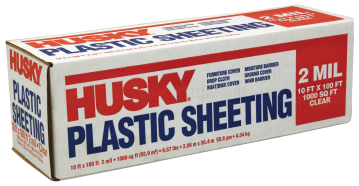 Husky Painter's Plastic 12' X400' .31mil Painter's Plastic is high density and ideal for building dust and paint barriers. (6066344)
19.99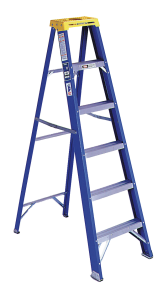 6-Ft. Fiberglass Stepladder Heavy-duty industrial quality. Traction-Tred™ steps for sure footing and safety. (6267389) (6006)
69.99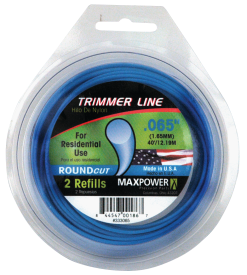 .065-In. x 50-Ft. Trimmer Line Blue color, round shaped line made from sturdy nylon components. Made in the USA. (4239737) (333065) .080-In. x 50-Ft. Trimmer Line. (4239745)(333080) 1.49 .095-In. x 40-Ft. Trimmer Line. (4239711)(333095) 1.69 .105-In. x 30-Ft. Trimmer Line. (4239729)(333005) 1.99
1.29 .065 x 50-Ft.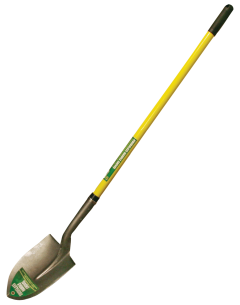 Round Point Fiberglass Shovel 48-In. fiberglass strong lightweight handle. Rugged 14-gauge tempered steel blade for durability. Steel collar for additional socket stability. Forward turned rounded point (1440007) (SVLR40)
6.99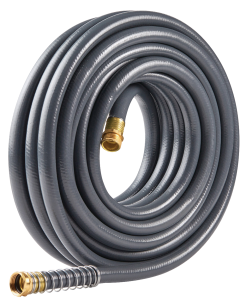 5/8-In. x 50-Ft. Flexogen Super Duty Garden Hose 600 PSI burst strength. Light weight and kink and abrasive resistant. (2831568) (874501-1001)
29.99

Randall Lumber and Hardware Ranch & Feed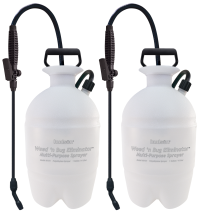 Two 1-Gal. Weed/Bug Sprayers Effectively and economically kills weeds. Kill pesky bugs for low cost do-it-yourself pest control. (2845501) (60151TP)
15.99

9-In. Roller Frame 5 wire cage, rubberized handle, non slip frame, 5/16-In. shank, threaded plastic grip, metal ferrule. (7047947) (RF215)
2.99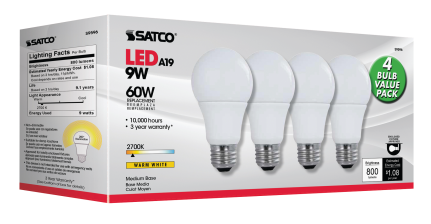 Multi-Directional A19 LED Bulbs 4-bulb value pack. Direct replacement for 60 Watt. (7059074) (S9596)
6.99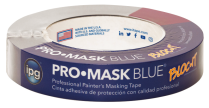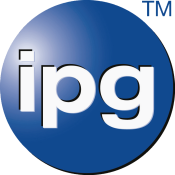 .94-In. x 60-Yd. Pro-Mask Blue Masking Tape Painter's masking tape with special adhesive that provides clean removability. (6029169) (9531-1) 1.41-In. x 60-Yd. (6029177)(9532-1.5) 4.49 1.88-In. x 60-Yd. (6029185)(9533-2) 5.99
2.99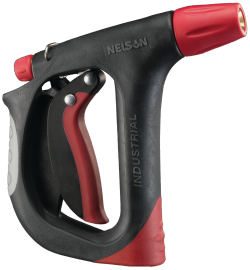 Industrial Nozzle Heavy-duty, die-cast zinc with brass spray tip. Adjustable rear trigger. Pressure rated up to 125 PSI. (2813152) (50502)
9.99


10-In. Economy Hacksaw Frame Adjustable from 10-In. to 12-In. Cuts to 2.75-In. in depth. (4422648) (80950)
4.99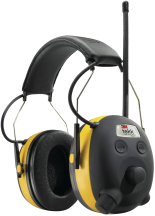 3M™ WorkTunes™ Hearing Protection Ideal for use with MP3 players, stereo input jack, LCD, digital tuning, preset stations, low battery indicator. (5536867) (90541-4DC)
42.99

2.5-Gal. Red No Spill Gas Can Push button control. Stops flow automatically. 3 year warranty. (3314564) (1405)
14.99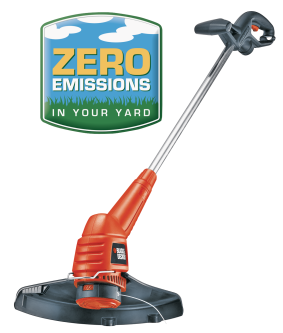 13-In. Single Line 2-in-1 Trimmer and Edger Automatic feed spool. -Groom 'N' Edge™ converts from trimming to edging in seconds. 44 Amp motor. Built-in auxiliary handle. (2718435) (ST7700)
49.99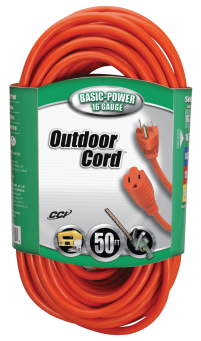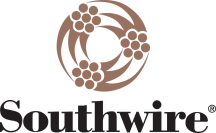 50-Ft. 16/3 Outdoor Heavy Duty Extension Cord (5912514) (02308)
9.99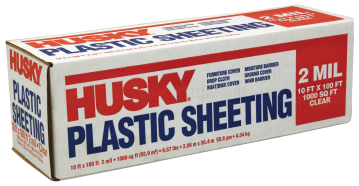 Husky Painter's Plastic 12' X400' .31mil Painter's Plastic is high density and ideal for building dust and paint barriers. (6066344)
19.99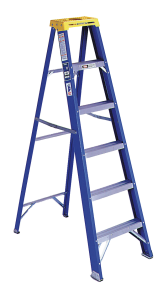 6-Ft. Fiberglass Stepladder Heavy-duty industrial quality. Traction-Tred™ steps for sure footing and safety. (6267389) (6006)
69.99